No server coding required! This greatly reduces development overheads! Game servers are set up easily with only button clicks
Anyone can set up an online game server with Strix Cloud, as no server programming is necesscary.
Instead, game servers are created, configured and launched with a simple interface and buttons.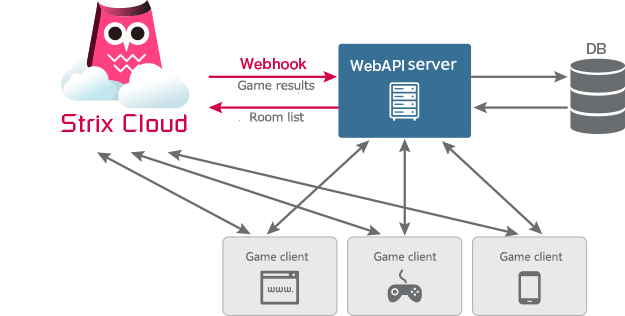 Simply connecting your game application to Strix Cloud sets up a real-time match.
This easy setup can be achieved by using Strix Cloud for real-time match processing and the WebAPI server for other processing.